The Tiger and The Buffalo
DROGA5 - NY



The flat and two-dimensional style of Henri Rousseau's "The Tiger and The Buffalo" made for a great canvas to expand into an immersive world.



Working with Director Andrew Thomas Huang and Electric Theatre Collective (ETC) we combined a traditional techique with a new one, Puppetry and AI.




Sonny Gerasimowicz, who designed the characters in Spike Jonze's

Where the Wild Things Are

, made our initial sketches. And from there Michelle Zamora and her team designed the puppets in a very tight timeline.
We filmed the puppets on a green screen and then worked with Electric Theatre Collective to design an AI workflow, using Rousseau's paintings as source information for machine learning. The end results you see are the live-action puppets treated with AI technology to render them in the style of Rousseau's paintings.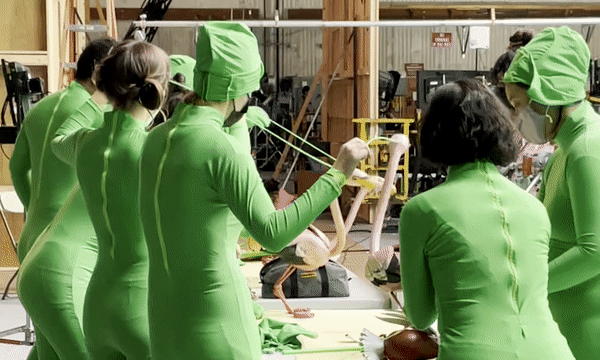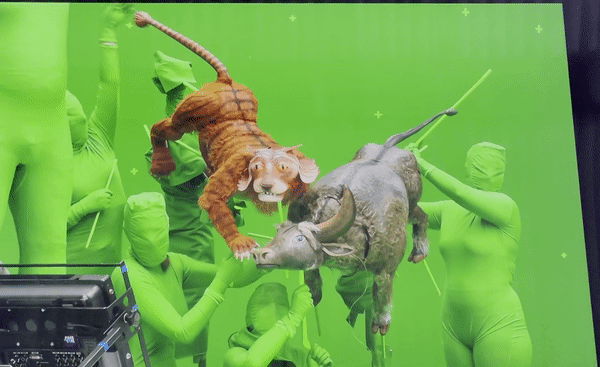 ETC used a Python script to generate source material for the AI aggregate and 'learn' what Henri Rousseau's painting style looked like. As the AI gathered more source material, it was able to take any footage we shot and graft Henri Rousseau's painterly style onto our footage. We told the computer to 'make like Rousseau' in Python script in order for the AI to translate our footage.

Senior Copywriter: Benjamin Hinamanu
Creative Directors: George and Tom McQueen
Group Creative Director : Thom Glover